Earthquakes and Assholes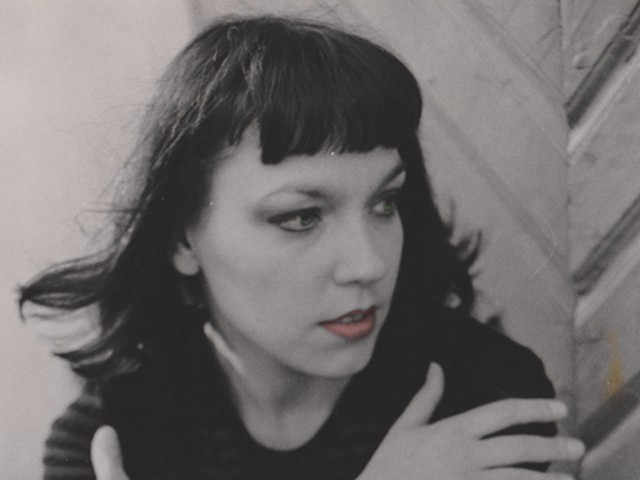 Sari circa 1999

May 17, 2011
Adven­turess Wanted's dis­trib­u­tors are inef­fec­tual small men whose heads are over­sized because they work in the film indus­try. After months of talk but no action it is obvi­ous that I'll have to han­dle things myself if this film is to find its right­ful audi­ence. The amount of bull­shit in this town is stag­ger­ing. Did you know that you can get your ass­hole bleached in Hol­ly­wood? Appar­ently God picked the wrong color for some of us. You'd bet­ter check yours.
Cal­i­for­nia is no place to be in the rain and it's pour­ing. But there are hun­dreds of HD chan­nels on my big screen TV. I've got high-speed inter­net, a Blue­tooth head­set, a nice office, and a kick-ass staff. I'm CEO of a cut­ting edge media cor­po­ra­tion again, and we are about to launch our core prod­uct into the biggest music mar­ket in the world. When I fly now it's for busi­ness, Switzer­land, New York, Tran­syl­va­nia — and I miss Africa. Travel and adven­ture kept me sane; now I've got LA and Power Yoga.
Thank­fully I've also got the Buggy.
But I've got no woman. Yoshiko and I have thrown in the towel. By the way, Yoshiko is fine. She was work­ing in an office when the biggest earth­quake in recorded Japan­ese his­tory struck a few weeks ago, but she was not hurt phys­i­cally. Yoshiko was also get­ting dressed for high school in Kobe when 6000 peo­ple were killed in that city in the '96 quake. And she was a dive instruc­tor at The Four Sea­sons in the Mal­dives when the 2004 tsunami washed clear over their island wip­ing out the resort completely.
Yoshiko's birth­day is Sep­tem­ber 11th.
Any­way I'm sin­gle again. I'm work­ing out reg­u­larly, eat­ing well, and I'm strong as hell. But lack of reg­u­lar sex makes me feel weak, and 18 hour work days don't leave a lot of time for dat­ing. I really just need a hot babe to spend Sun­days in bed with me, the rest of the week I'm too busy. I hear the hook­ers are great in LA but I've never been big on pros­ti­tutes. Not for moral rea­sons mind you, mostly its van­ity; I like to believe that I can still attract beau­ti­ful women with­out pay­ing them in cash. Plus I'm scared of HIV. Finally, despite the sta­tis­ti­cal like­li­hood that some woman has faked an orgasm with me, I like to believe that most were real; that could be dif­fi­cult with a professional.
I wrote the first chap­ter of a novel just before I started Radical.FM. The sto­ry­line uses my rela­tion­ship with the beau­ti­ful but crazy Sari as a can­vas on which to splash some anec­do­tal inci­dents from my life. It seems unfair to other women I've known longer than Sari that she com­mands so much of my mem­ory. But insan­ity (and its brink) is hard to top as a source of cre­ative inspi­ra­tion. Recently a bril­liant friend of mine started ram­bling on Face­book and I sensed that she was strad­dling the edge, so I las­soed her back to this side with the fol­low­ing anecdote;
Some years ago, while emo­tion­ally dis­traught in jail (I was not dis­traught at being in jail, rather I was in jail as an indi­rect result of being dis­traught — over my break-up with Sari) I real­ized one night in an iso­la­tion cell that all I needed to do to cross over to the com­fort­able world of the 'checked out' was to allow it to hap­pen. It was eerily fas­ci­nat­ing and alarm­ingly tempt­ing. I con­sciously chose to rein my mind back in, and I'm glad.
Miran under­stood me per­fectly and thanked me pro­fusely. That was a use­ful day.
This day is ques­tion­able. I cer­tainly haven't saved any­body. I've got­ten lit­tle real work done. I haven't enjoyed the out­doors, smelled the flow­ers, got­ten laid, or even gone to the gym. And it's still raining.
Maybe I should get drunk?
Or maybe I should squat over a mir­ror and check that my ass­hole is the right color?
I am in LA you know.